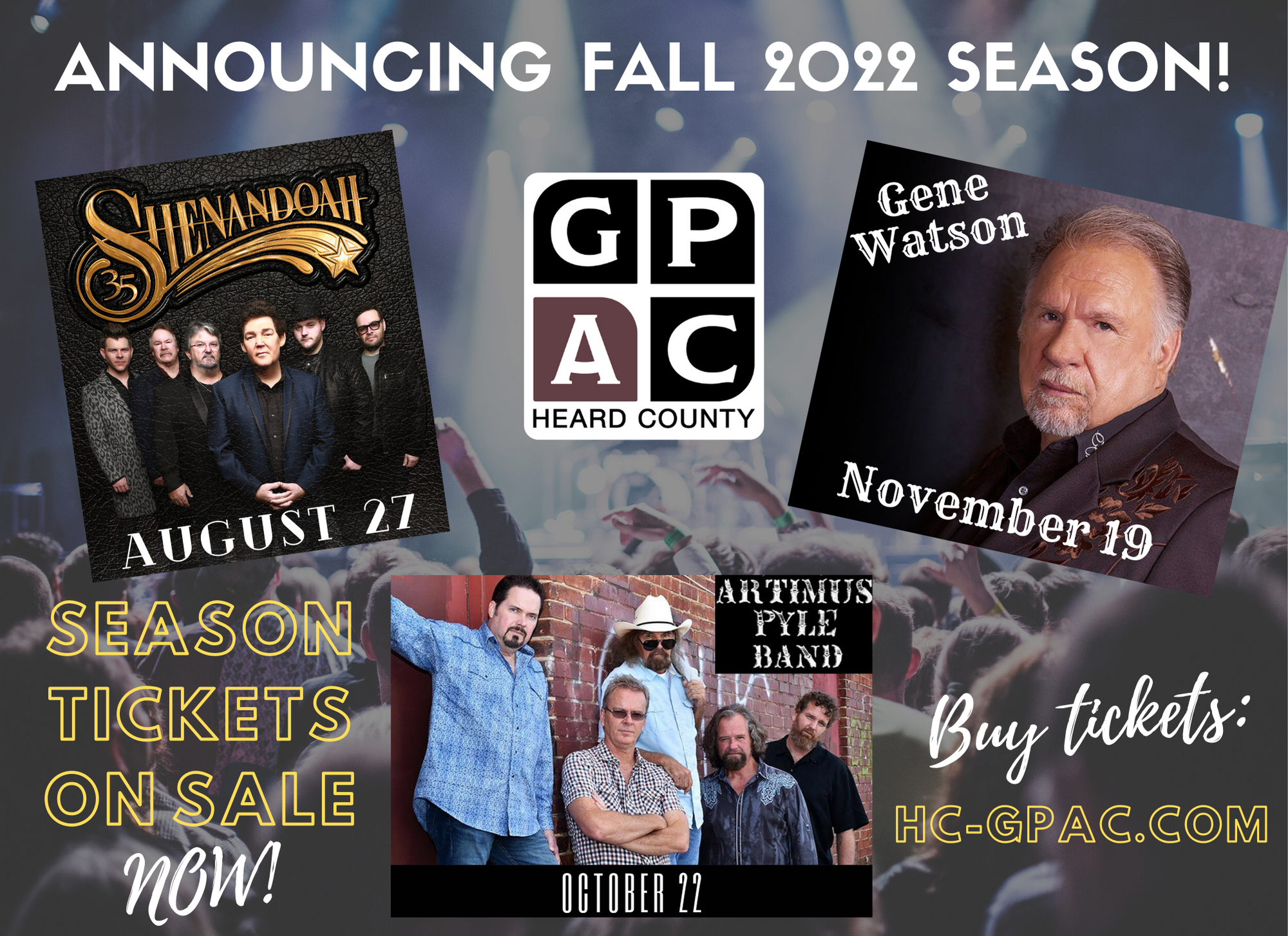 Fall 2022 Season Tickets On Sale Now!
*Season tickets include reserved tickets to all 3 fall concerts.
August 27 - Shenandoah
October 22 - Artimus Pyle Band (Lynyrd Skynyrd Show)
November 19 - Gene Watson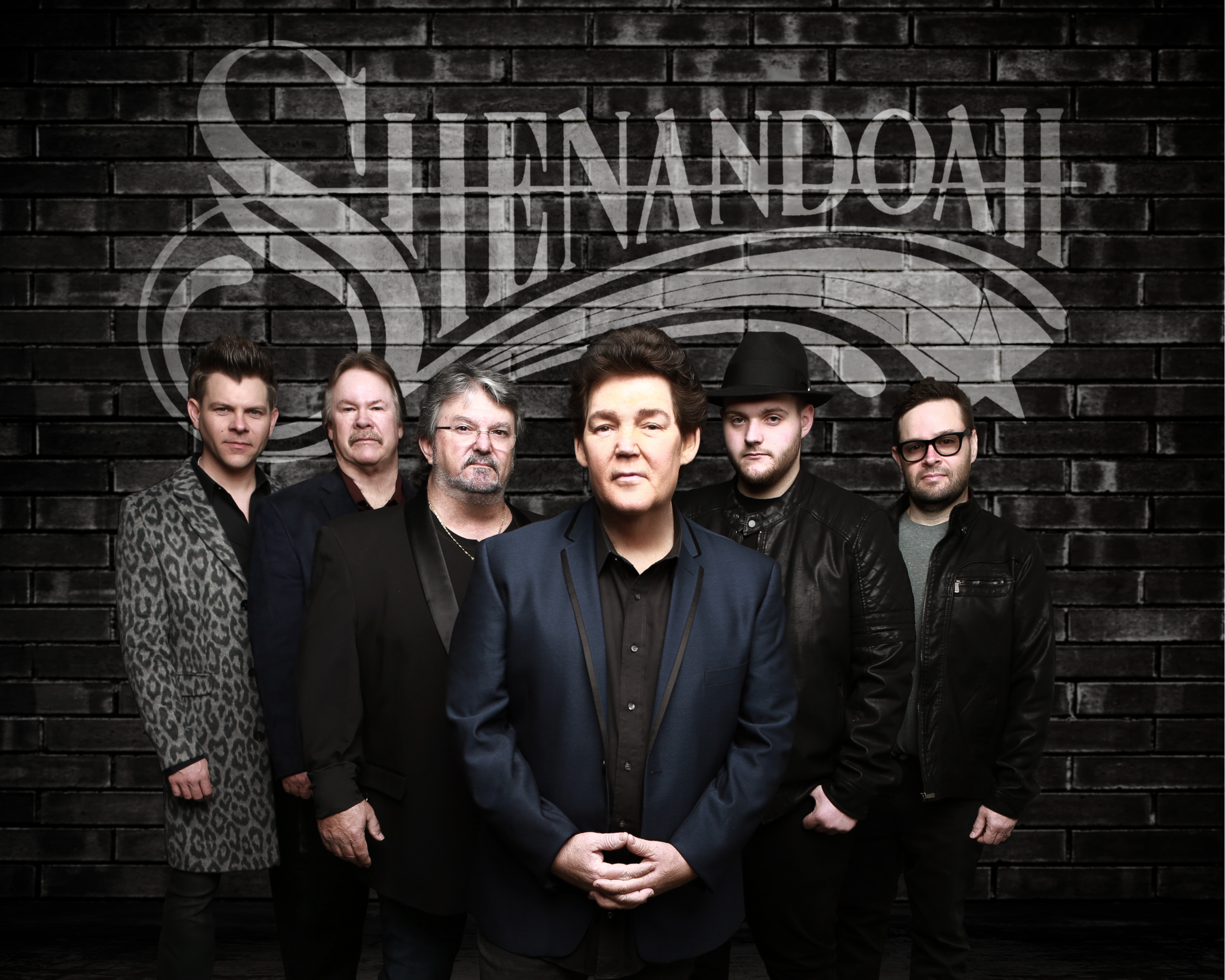 SHENANDOAH - August 27
Country music fans will want to join us to see this legendary group! Fueled by Marty Raybon's distinctive vocals and the band's skilled musicianship, Shenandoah became well known for delivering such hits as "Two Dozen Roses", "Church on Cumberland Road" and "Next to You, Next to Me". Shenandoah holds thirteen #1 country singles and a Grammy for best country performance!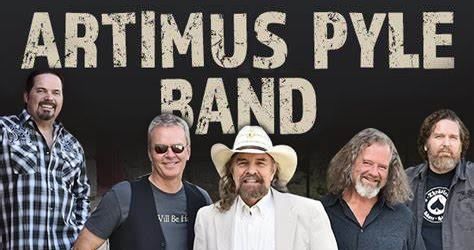 ARTIMUS PYLE - October 22
(Lynyrd Skynyrd Show!)
On October 22, we will host Artimus Pyle and his band for a Lynyrd Skynyrd show! Elected to the Rock and Roll Hall of Fame in 2006, Artimus Pyle was one of the few members of Lynyrd Skynyrd who survived the airplane crash in 1977.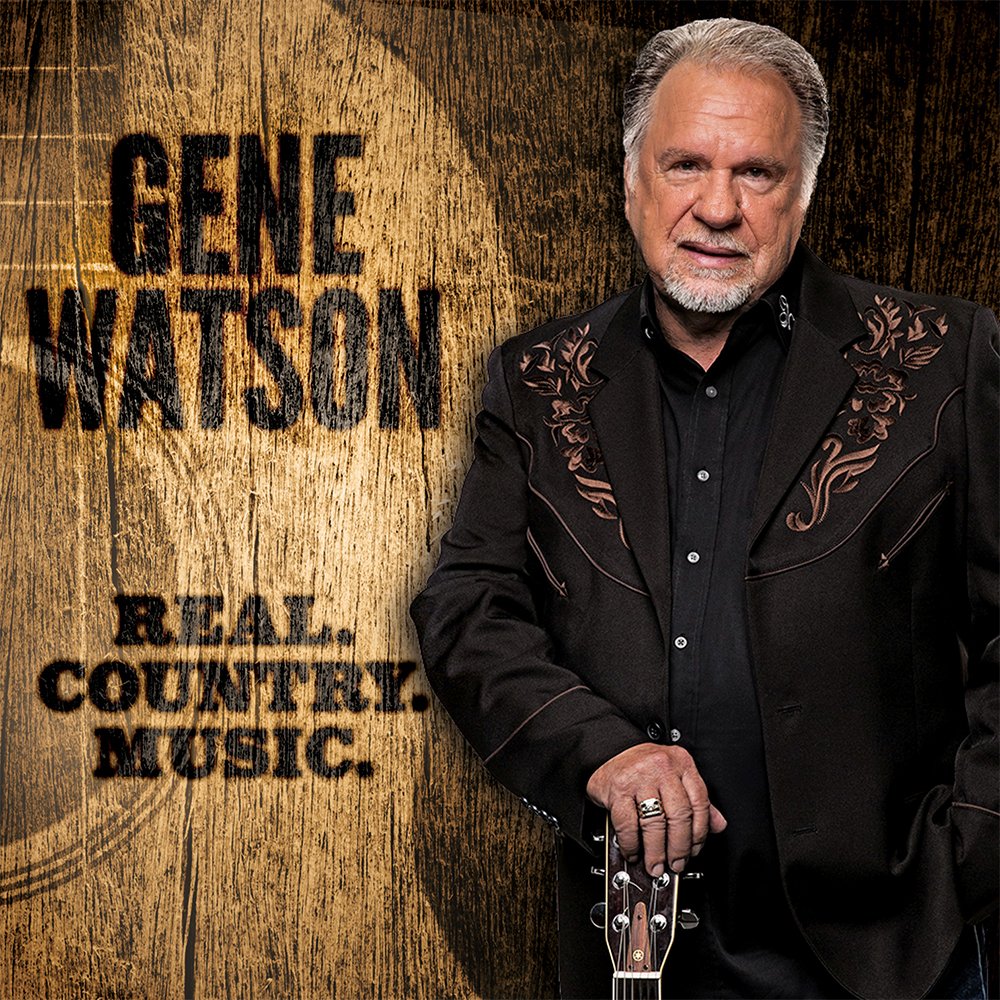 GENE WATSON - November 19
Grand Ole Opry legend Gene Watson will hit the stage at the GPAC on November 19! Watson has 34 studio albums, 23 top ten hits, and 6 number one hits!