Fall 2023 Season Tickets On Sale NOW!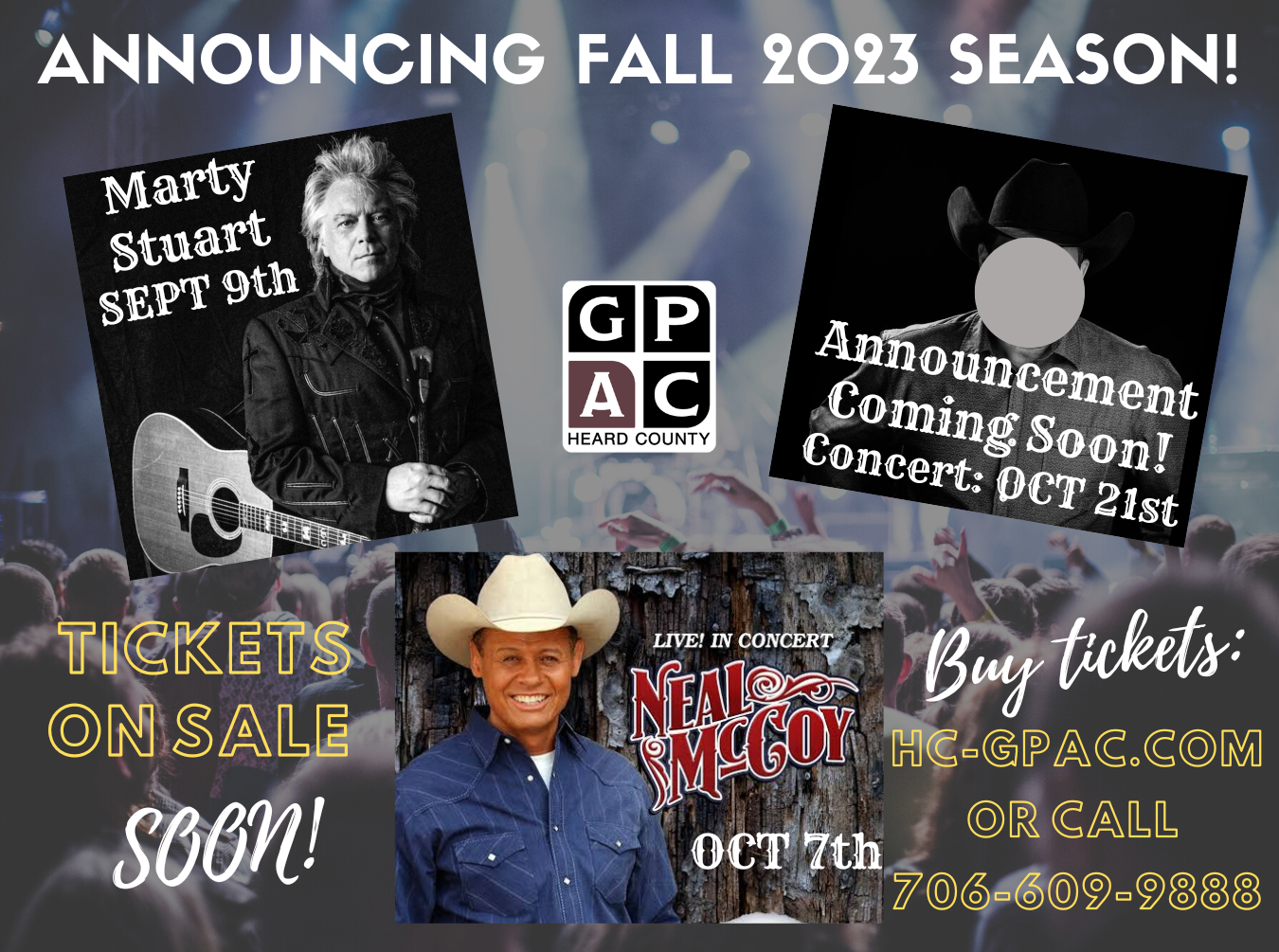 CLICK HERE TO PURCHASE SEASON TICKETS!
A Country Music Hall of Famer, five-time Grammy Award-winner, and AMA Lifetime Achievement honoree, Marty Stuart knows a thing or two about standing the test of time. Over the course of forty-plus years as a solo artist, he would go on to release more than twenty major label albums, scoring platinum sales, hit singles, and just about every honor the industry could bestow along the way. "If country music had a president, it would be Marty Stuart," famed documentarian Ken Burns once proclaimed. "He is the embodiment of the culture." Marty Stuart will open up the Fall Concert Series on September 9th!
Neal McCoy has released fifteen studio albums on various labels, and has released 34 singles to country radio. In 1993, Neal McCoy broke through with the back-to-back number 1 singles No Doubt About It and Wink from his platinum-certified album No Doubt About It. His commercial success continued with two more platinum albums and a gold album, as well as six more Top Ten hits. A seventh Top Ten hit, the number 10 Billy's Got His Beer Goggles On, came in 2005 from his self-released That's Life. Neal McCoy will take to the stage at the GPAC on October 7th!
The third concert of the Fall Season will be announced on July 1st. Third concert is scheduled for October 21st!