Fall 2023 Season Tickets On Sale NOW!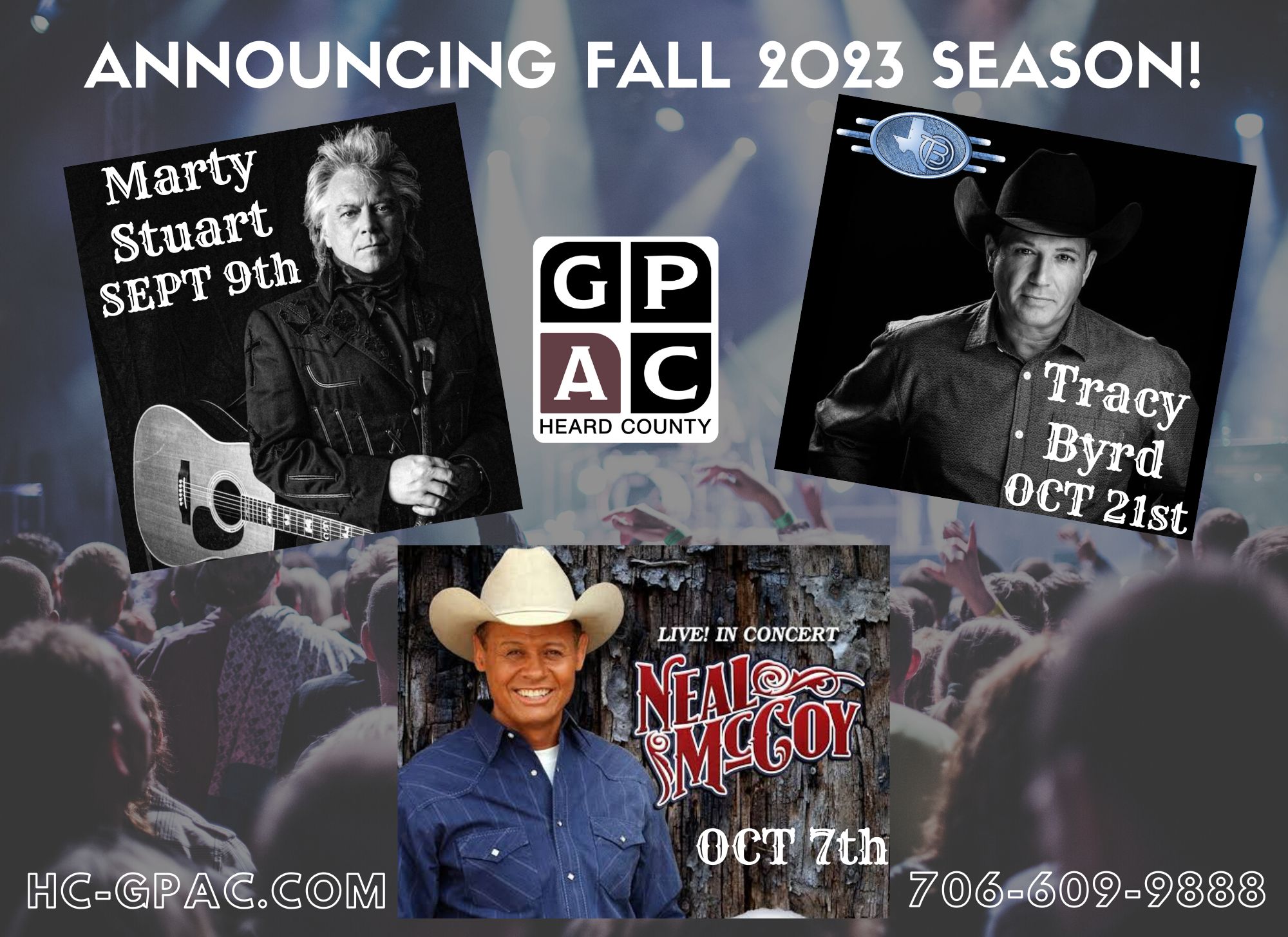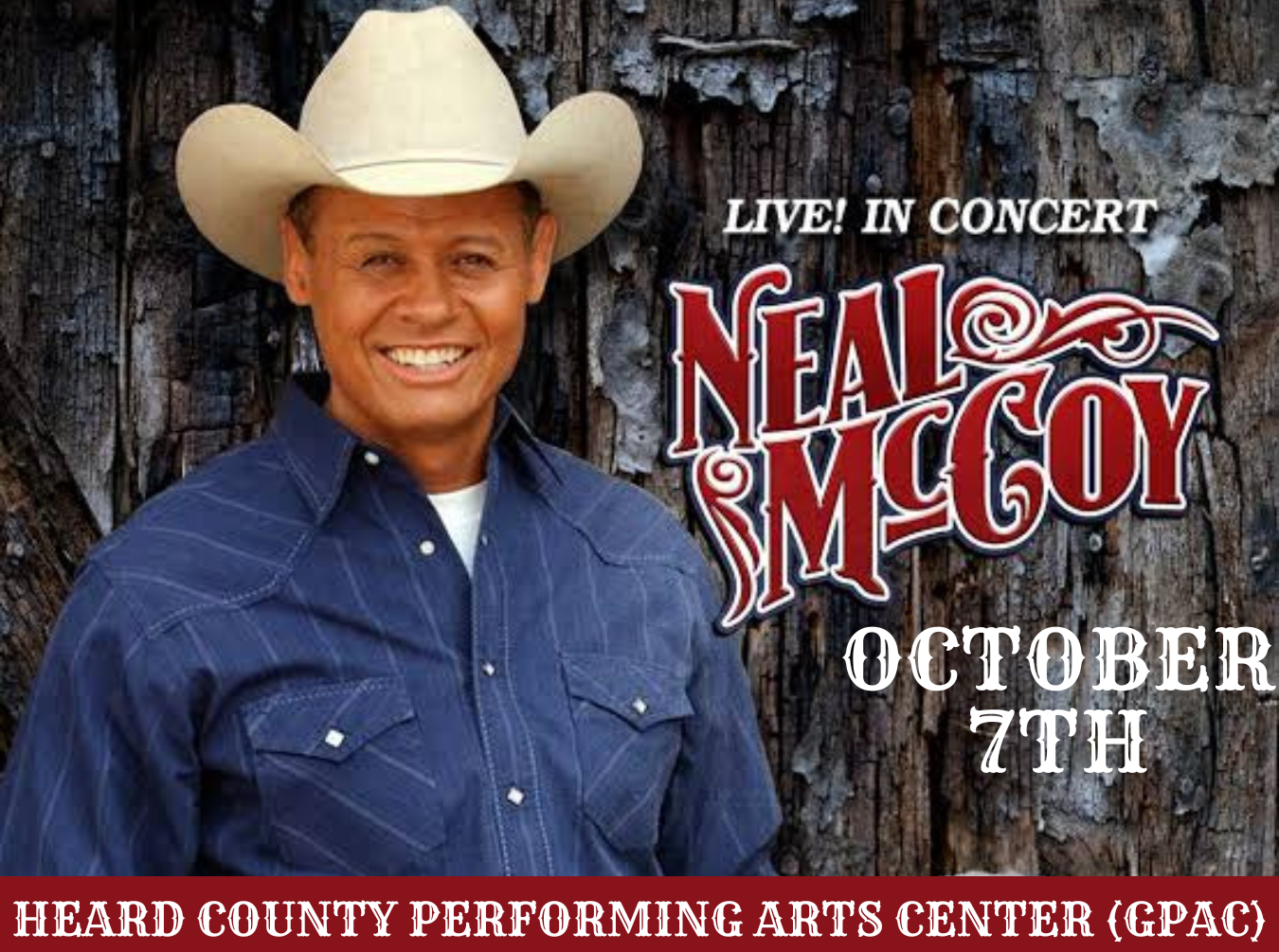 CLICK HERE TO PURCHASE NEAL MCCOY TICKETS!
Neal McCoy has released fifteen studio albums on various labels, and has released 34 singles to country radio. In 1993, Neal McCoy broke through with the back-to-back number 1 singles No Doubt About It and Wink from his platinum-certified album No Doubt About It. His commercial success continued with two more platinum albums and a gold album, as well as six more Top Ten hits. A seventh Top Ten hit, the number 10 Billy's Got His Beer Goggles On, came in 2005 from his self-released That's Life. Neal McCoy will take to the stage at the GPAC on October 7th!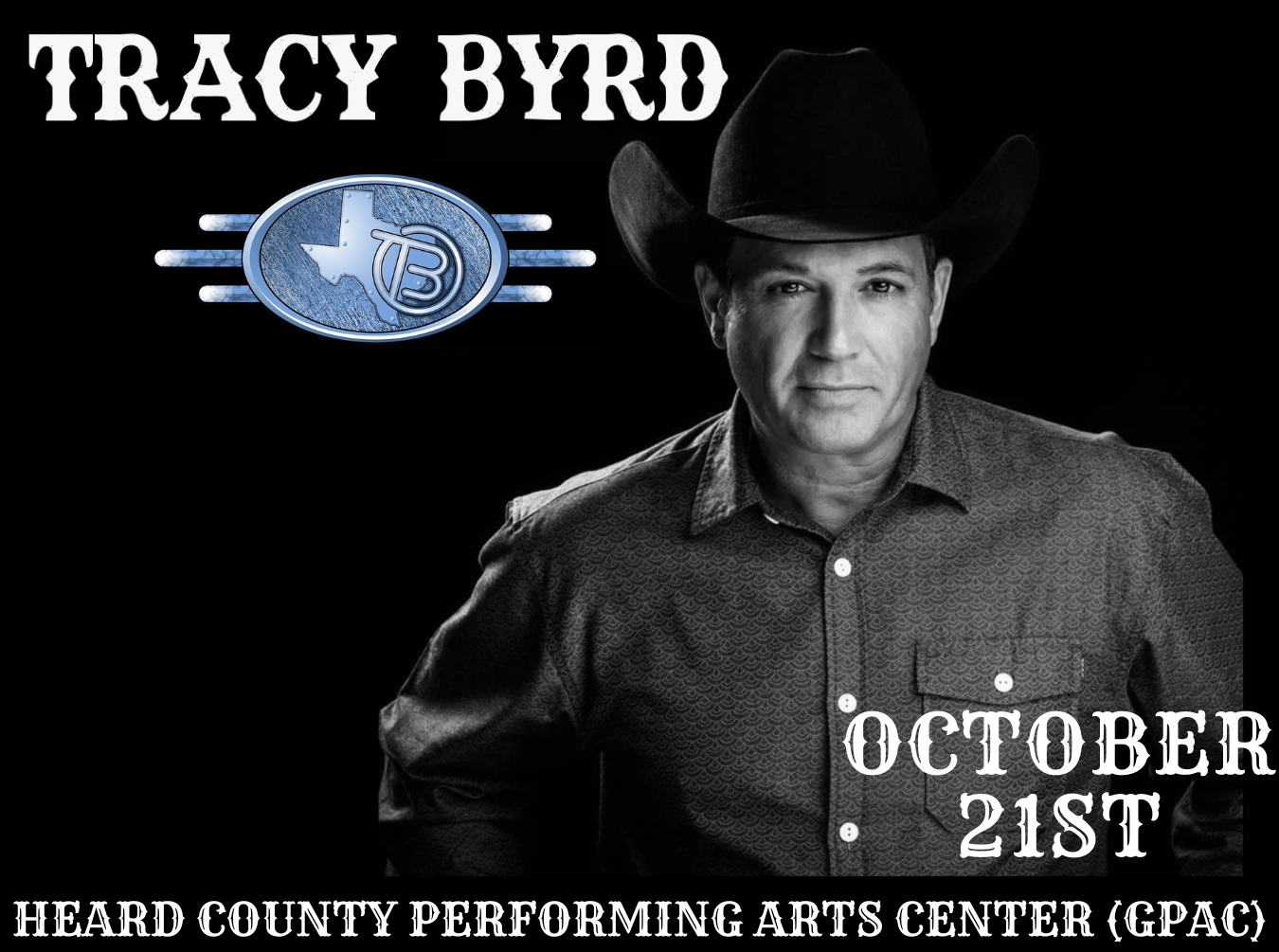 CLICK HERE TO PURCHASE TRACY BYRD TICKETS!
Tracy Byrd is a staple of '90s country music. With hits Ten Rounds with Jose Cuervo, Watermelon Crawl, Holdin' Heaven, The Keeper of the Stars and more, Byrd's voice helped define a generation of country music. Two of his hits, The Truth About Men and The Keeper of the Stars, each earned him a pair of ACM Awards and CMA Awards in 1995 and 2003, respectively. Tracy Bird will wrap up our Fall Concert season on October 21st!